Who is Ride into History?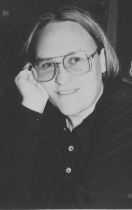 Dr. Joyce Thierer has researched, published, and lectured in agrarian, western, and women's history. Performing, history, and teaching are her passions, which is why her history classes at Emporia State University are so popular. You can find her in the Kansas Humanities Council's Speaker's Bureau catalog. Joyce, who grew up on horseback, is a dynamite Calamity Jane. She also uses family stories to make farm woman Rosa Fix come alive.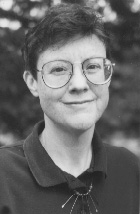 <![if !vml]><![endif]> Ann Birney is an American Studies Scholar. Her field of research is rural women and work. In spite of being hopelessly right-brained she is a former librarian and Ride's foremost grant proposal writer. In addition to performing Amelia Earhart for Ride, she flies into schools for the Kansas Humanities Council's History Alive! program. Ann scripted and performs Julia Archibald Holmes and created and performs suffragist Elizabeth Hampstead.
Thierer and Birney travel throughout the country as one of few "cross-over" groups whose members are on both humanities council and arts commision rosters, and are making plans for overseas tours. Audiences of all ages have praised Ride into History's performances for being both entertaining and educational. A dramatist wrote, "Their energetic first-person narrative style, combined with authentic costuming and properties, makes this an enjoyable offering for virtually all . . . audiences. I am impressed with the group's ability to achieve and sustain audience interest in . . . dissimilar settings." They frequently get notes saying, "You made it seem as if we were really there."